Contact Us Online
Contact us online using PATCHS.
PATCHS is an online service that allows you to quick and easily access GP Servcies online.
What should I use PATCHS for?
Anything non-urgent, including:
GP consultations
Request fit/sick notes
Repeat medications and prescriptions
Health advice
Cancel/amend appointments
Update contact details
How do I get started with PATCHS?
Click here to to register. You'll be asked to enter your email address and set a password.
Once you have registered, you can access PATCHS by going to their wesbite or opening the PATCHS app on your smartphone. Login by entering your registered email address and password.
Choose the appropriate option and answer a few simple uestions to help your GP understand your problem.
Your answers are then sent to your GP who will respond as quickly as possible. In some cases, the administration team may be able to help and answer your questions.
If we are unable to answer your questions online, we may contact you to arrange a follow-up appointment; either over the phone, video call or face to face.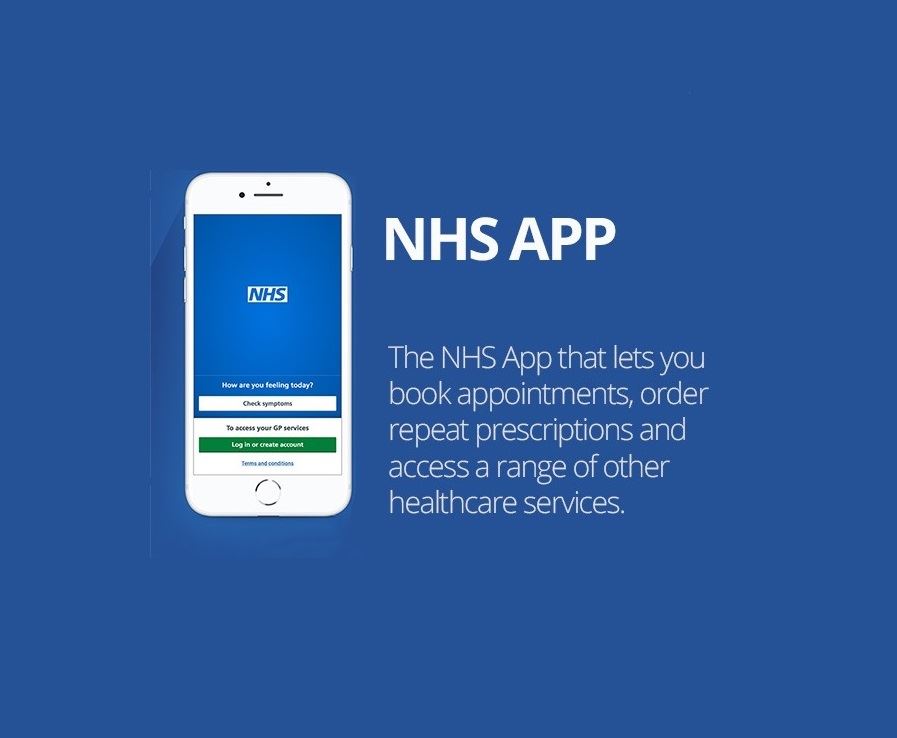 NHS App
Download the latest NHS App update.
The NHS App has been redesigned to make it simpler and easier to access NHS services.
Some items have moved within the App, but all the health services you need are still available. Your settings will remain the same before and after the update too.
The new, user-friendly version of the NHS App will start to be available from December 11th, making it easier to:
order repeat prescriptions
book appointments
access 111 Online
view your GP record
and much more…
Need some help using the NHS App? Use the in-app Help feature or visit nhs.uk/nhs-appfor guidance.